We build interactive business applications using the latest technology while leveraging your data and existing IT investment.
Some of Inverselogic's e-commerce solution features include:
Store Look & Feel
Professional Themes
Edit Web Page Text
Customizable layered navigation
Design marketing and content pages
Promotional widgets and banners
Payment Systems
PayPal Express Checkout
PayPal Website Payments Pro
PayPal Pay Flow Pro
Authorize.net
First Data Payment Services
Sage Pay Payment Services
Check or Money Order
Checkout
Integrated, real-time shipping rates from FedEx and UPS
Flat Rate Shipping rate support for USPS, FedEx and UPS
Free Shipping based on total order amount
Flexible CC Processing - Authorize Only, Authorize and Charge
Guest Checkout
Registered Users
Tax and Shipping Charge Estimations
Optional Account Creation During Checkout
Ability to apply coupon(s) in Shopping Cart
Catalog Browsing
Category landing pages
Catalog search with auto-suggest
Product reviews
Breadcrumbs
Sort by Price
Sort by Name
Sort by Date
Sort by Popularity
Order Management
View, edit and fulfill order from control panel
Process refunds
Print invoices and packing slips
Update order status flags
Update tracking information
Manually upload tracking numbers
Add order notes
Automated order confirmation and shipping emails
M.O.M (Mail Order Manager) Seamless two-way integration
Order management reports
Language and Currency
Multi-lingual user interface support
Ability to add unlimited language support
Sales tax settings for multiple states
Reporting and Analytics
Order Management Reports include:

Custom Reports Design
Google Analytics Integration
Google Maps API Integration
Shipping
Flat rate shipping per order
Flat rate shipping per item
Free shipping
Realtime shipping rate queries from FedEx & UPS
Hosting and Security
PCI Compliant
Tier 4 data center
Total data security
SSL enabled by default throughout the store
Encrypted Credit Card information
SEO
Search engine-friendly design
Category, Product and Page-level control of meta data & keywords
Google Shopping Search support
Product Browsing
Multiple images per product
Zoom-In capability
Product reviews
Related products
Stock qty availability
Multi-tier pricing up-sell
Product options selection
Catalog search engine with automatic term suggestions
Marketing and Promotions
Newsletter Subscriptions Management
Sale items and Special pricing
Rules-based pricing
Fixed amount discount promotions
Percent amount discount promotions
Buy X and Get Y free (discount amount is Y)
Free shipping offer based on order amount
Buy x, get free shipping on order
Tiered pricing for quantity discounts by customer category
Recently-viewed products
Customers who bought this bought that
Product Reviews and Ratings
New Items Promotions Tool
Related items and accessory up sell on the Product info page
Send page to friend
Promotional Widgets and Banners
Scheduled Promotional pricing
Clearance & Closeouts
Product Management
Configurable Products Variants
Bundled Products
View by name and category
Search by SKU or ID
Social Shopping
Product Ratings & Product Reviews
Tell a Friend
Facebook link & Facebook like button
Twitter link
Google+ link
Instagram link
Pinterest link
YouTube link
LinkedIn link
Blogger link
Email Address link
AddThis Widget
Google Shopping Feeds
Social media button on product detail pages
Customer Accounts
Customers can create accounts at any time even during checkout
Online order status, history & tracking
Recently ordered items
Address Book with default billing and shipping addresses
Add multiple Addresses
Newsletter subscription management
Customer Account dashboard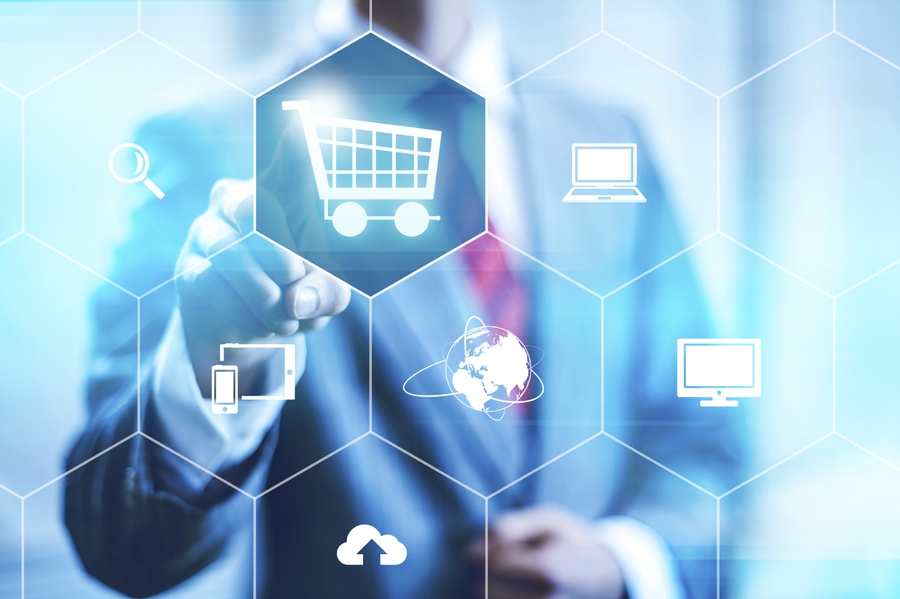 A great company website unlocks countless benefits for businesses and their customers. Providing customers the convenience of online purchasing increases sales opportunities and equips business owners with invaluable customer relationship management tools.
We have developed a library of technology assets that enable rapid development of e-business solutions, getting you to market faster. We build products that embrace open standards, so you can conduct business efficiently and seamlessly over the internet while keeping up-to-date with the latest in developing technology.
Inverselogic's e-commerce store provides easy to use interactive secure shopping which we can integrate with multiple online payment processing systems to give your shoppers a secure shopping environment. Our e-commerse solutions allow you to run sales, create coupon codes, calculate shipping costs, manage orders, and even generate sales reports to track popular products and successful promotions.
Newsletter

Connect With Us